Have you been searching for a team of experts in the Los Angeles area that can accommodate your Audi model's every service need with ease? You've met your team of experts with your local Santa Monica Audi Service Center. We've designed our center to house a variety of factory-trained technicians that can care for your new or used Audi model of any age or condition. With the added bonus of scheduling service online, service from your home or work, and our complimentary DrivePur cleaning with every service, you'll never want to get your Audi serviced anywhere else.
Audi Services Available
Explore some of our most popular service offerings:
Complimentary multi-point inspection and road test
Oil change
Brake repair
Battery Replacement
Tire center
Windshield repair and replacement
E-tron® service maintenance
Collision services
If you're interested in getting your Audi serviced after a collision, please visit our collision center's website. You'll get more information regarding our vast capabilities of caring for your luxury car following an accident.
Complimentary DrivePur Cleaning
With every visit to our service experts, your Audi will enjoy a complimentary DrivePur Cleaning. This cleaning method consists of a special formula that gets your vehicle more than just sparkling; it sanitizes. When exposed to sun, air, and moisture, DrivePur continues to keep bacteria away and activates a self-cleaning system. The mixture of Titanium Dioxide, Sodium Chlorite, and water make up a safe and effective solution that deep cleans your to ensure you drive home in a safer Audi.
Service hours
Monday

10:00AM-7:00PM

Tuesday

10:00AM-7:00PM

Wednesday

10:00AM-7:00PM

Thursday

10:00AM-7:00PM

Friday

10:00AM-7:00PM

Saturday

10:00AM-6:00PM

Sunday

10:00AM-6:00PM
Audi Service from Home or Work
We know times are challenging these days. Between your busy schedule and jam-packed workday, it can be hard to know when a trip to your Westwood area service center is possible. That's why we offer pickup and delivery options for your routine service and repairs. We have a very flexible radius that enables drivers everywhere from Los Angeles to Brentwood, LA, to gain access to this valet service opportunity to keep their Audi in great shape.
For questions regarding your location and if you qualify for this service experience, please contact our service center directly at 310-481-8270. We'd be happy to answer any questions you might have about servicing your Audi with the Santa Monica Audi Service Center local to Brentwood, CA, and Culver City.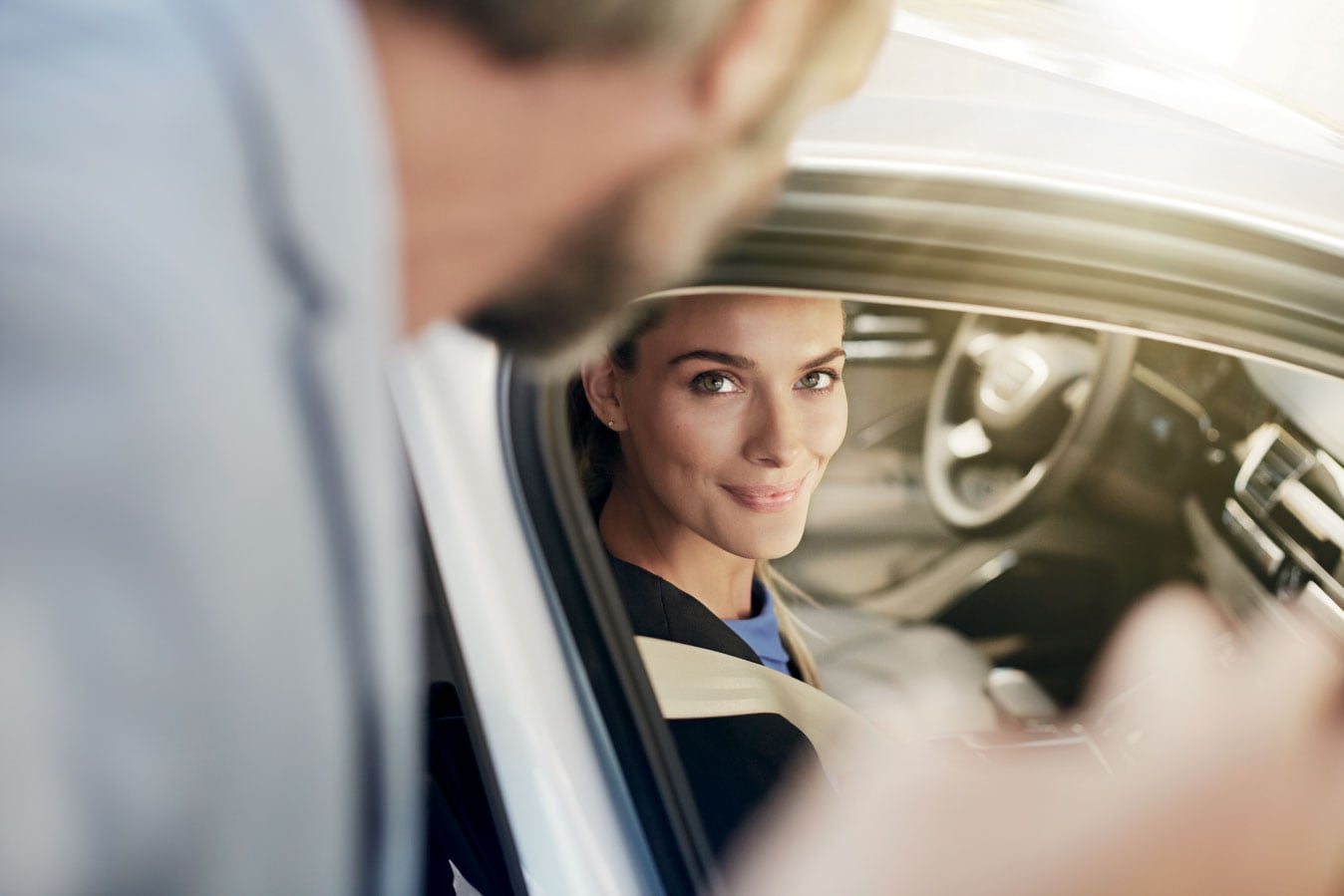 Santa Monica Audi Amenities and Experience
Every single Westwood driver that enters our service center will experience a luxurious and pleasant experience that will keep you coming back for more. We have a variety of complimentary benefits for all of our drivers with each visit. For example, you'll enjoy a complimentary exterior car wash as well as a shuttle and loan vehicle availability with each visit.
Loaner vehicles are by availability, and we have plenty of these Audi models in tip-top shape for you to borrow while you wait for service to be completed. However, if we don't have any loaners available, we'll treat you to your Uber ride around town.
Here at the Santa Monica Audi Service Center, we also offer a 10-percent service discount for members of the military and seniors. We like to show respect for some of our key community members by offering these discount opportunities. If you fall into one of these categories, please mention it to us you're your service appointment, and you'll experience savings.
Santa Monica Audi

1020 Santa Monica Boulevard
Santa Monica, CA 90401