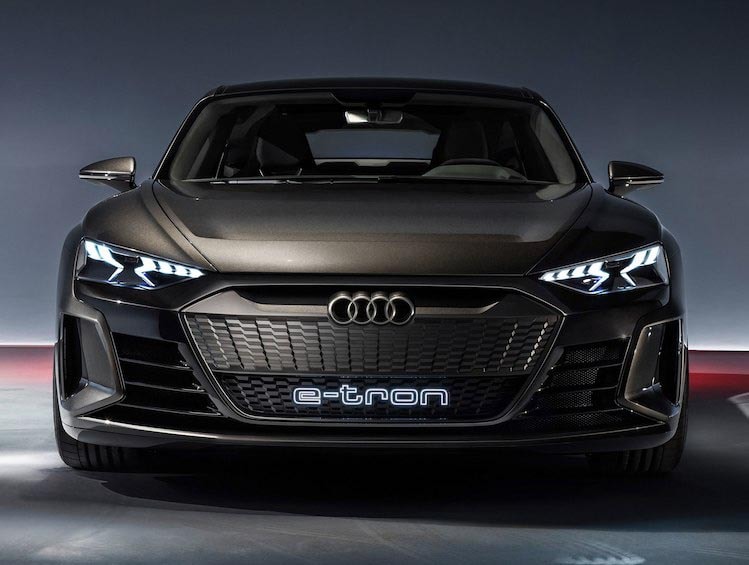 Have you decided an Audi e-tron® vehicle is the best fuel-saving and environmentally friendly transportation option for your daily drive? e-tron® Audi models run exclusively on electricity, so you can skip the gas station entirely. But what charging options do you have? Here, you will learn more about Audi e-tron® charging solutions to ensure your e-tron® driving experience is convenient and exceptional.
Should you have any questions regarding Audi e-tron® charging, contact our dealership in Santa Monica, CA by sending a message or calling (888) 904-7353. We encourage you to browse the new vehicle inventory online for available e-tron® models at Santa Monica Audi. You can also explore current offers to save on a new Audi e-tron® model.
How to Charge Your Audi e-tron® at Home
e-tron® drivers have the option to charge their vehicle at home with the included home charging capsule. There are three levels of charging options depending on how quickly you need your Audi e-tron® to be charged.
Level 1 - 120 V plug; About 80 hours for a full charge
Level 2 - 240 V plug; About nine hours for a full charge (Upgraded household circuit/public AC charging)
Level 3 - DC charging; About 30 minutes for up to 80% charge
Amazon In-Home Charging Solution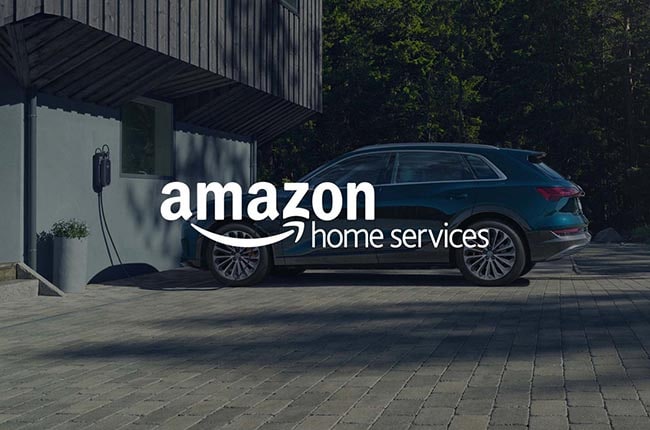 Should you select Level 2 charging, take advantage of Amazon home installation. Audi and Amazon have collaborated with Amazon Home Services to help you connect with professional who can help you install your Level 2 charging station.
Electrify America Charging Stations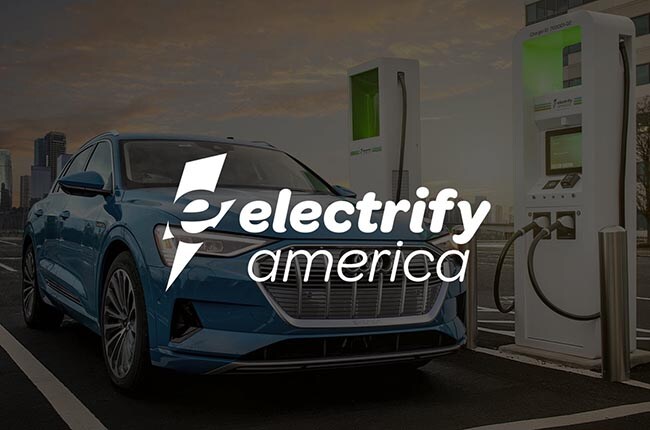 The leader of DC fast charging in the U.S., Electrify America is heading the expansion of electric vehicle charging infrastructure. Electrify America says it will have over 480 charging stations with 2,000+ dispensers installed by the end of 2019. And there's something in it for Audi e-tron® drivers, too. Owners will receive 1,000 kWh of charging at Electrify America sites (approximately 2,000 miles of electric driving) at no additional cost.
How to Charge Your Audi e-tron® on the Go
Are you on-the-go and need a convenient way to charge your Audi e-tron® model? Charge on the go! No matter where your next adventure takes you, you're sure to find a charging station or outlet nearby; there are more than 18,800 electric charging stations and 50,000 charging outlets available in the U.S. Better yet, Audi e-tron® is engineered to charge with 150 kW high-speed commercial stations using the SAE Combined Charging System, which is a high speed public charger that provides an approximate 80 percent charge in almost 30 minutes.
e-tron® vs. Tesla Model X vs. Jaguar I-PACE: Charging & Distance

The Tesla Model X and Jaguar I-PACE are popular Audi e-tron® competitors, each vehicle offering purely electronic power. So which model has the best charging and distance range? With no surprise, Audi e-tron® offer superior ranges. Based on each manufacturer's stated battery charge and battery type, you'll find out how far each vehicle can last after 30 minutes of high-speed charging.
Audi e-tron® - Estimated 160 miles with 150 kW DC charging
Tesla Model X - Estimated 144.5 miles with 120 kW DC charging
Jaguar I-PACE - Estimated 144 miles with 100 kW DC charging