Audi quattro Cup History
36 years ago, Audi introduced the now legendary technology known as quattro® all-wheel drive. Roughly 10 years later, under the symbol of the four rings, the Audi quattro Cup was born and has since become one of the largest amateur golf tournaments in the world.
In 1991, German Audi dealers organized the first Audi quattro Cup with 51 local tournaments in Germany and over 6,000 participating golfers. Today, over 95,000 golfers participate in the tournament per year in over 800 tournaments in 51 countries. Over 1.7 million golfers have participated over the last 27 years, with numbers only continuing to grow.
Each year in the United States, winners from local tournaments advance to the Audi quattro Cup U.S. Final. From there the victors of the U.S. Final go on to represent Audi of America at the Audi quattro Cup World Final. Last year, two teams advanced to the Audi quattro Cup World Final in Barcelona, where one U.S. team emerged as the global champion.
The Audi quattro Cup World Final, hosted on a different famous course around the world every year, is the highlight of the tournament.  Former World Final destinations include: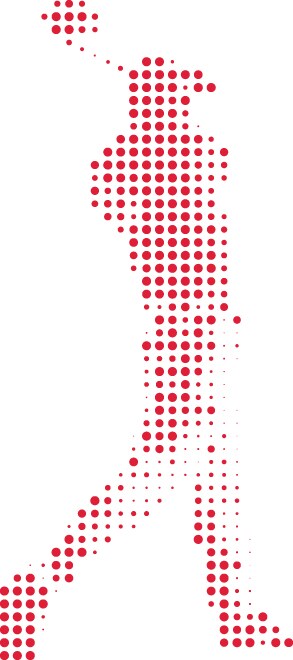 1992 - Strasbourg, France
1993 - The Belfry, Great Britain
1994 - Montecastillo, Spain
1995 - Penina, Portugal
1996 - Fancourt, South Africa
1997 - Montecastillo, Spain
1998 - Dubai, UAE
1999 - Los Olivos, Arg
2000 - K Club, Ireland
2001 - Los Cabos, Mexico
2002 - Pevero, Sardinia
2003 - Sun City, South Africa
2004 - Vilamoura, Portugal
2005 - Scottsdale, USA
2006 - The Grove, Great Britain
2007 - Los Cabos, Mexico
2008 - Tenerife, Spain
2009 - Sydney, Australia
2010 - Pevero, Sardinia
2011 - Mission Hills, China
2012 - Western Cape, South Africa 
2013 - Los Angeles, USA
2014 - Dubai, UAE
2015 -  Los Cabos, Mexico
2016 - El Prat, Barcelona
2017 - Cabo San Lucas, Mexico
2018 - Kitzbühel, Austria
---
Santa Monica Audi quattro Cup History
This the 5th year Santa Monica Audi has had the honor of hosting the Audi quattro Cup. Audi represents sports competition, precise technology and passion. Connecting the enthusiasm for golf with the fascination of Audi automobiles in the Audi quattro Cup. It is Santa Monica Audi's goal to deliver an unforgettable experience. Our tournament has produced some of the most remarkable stories.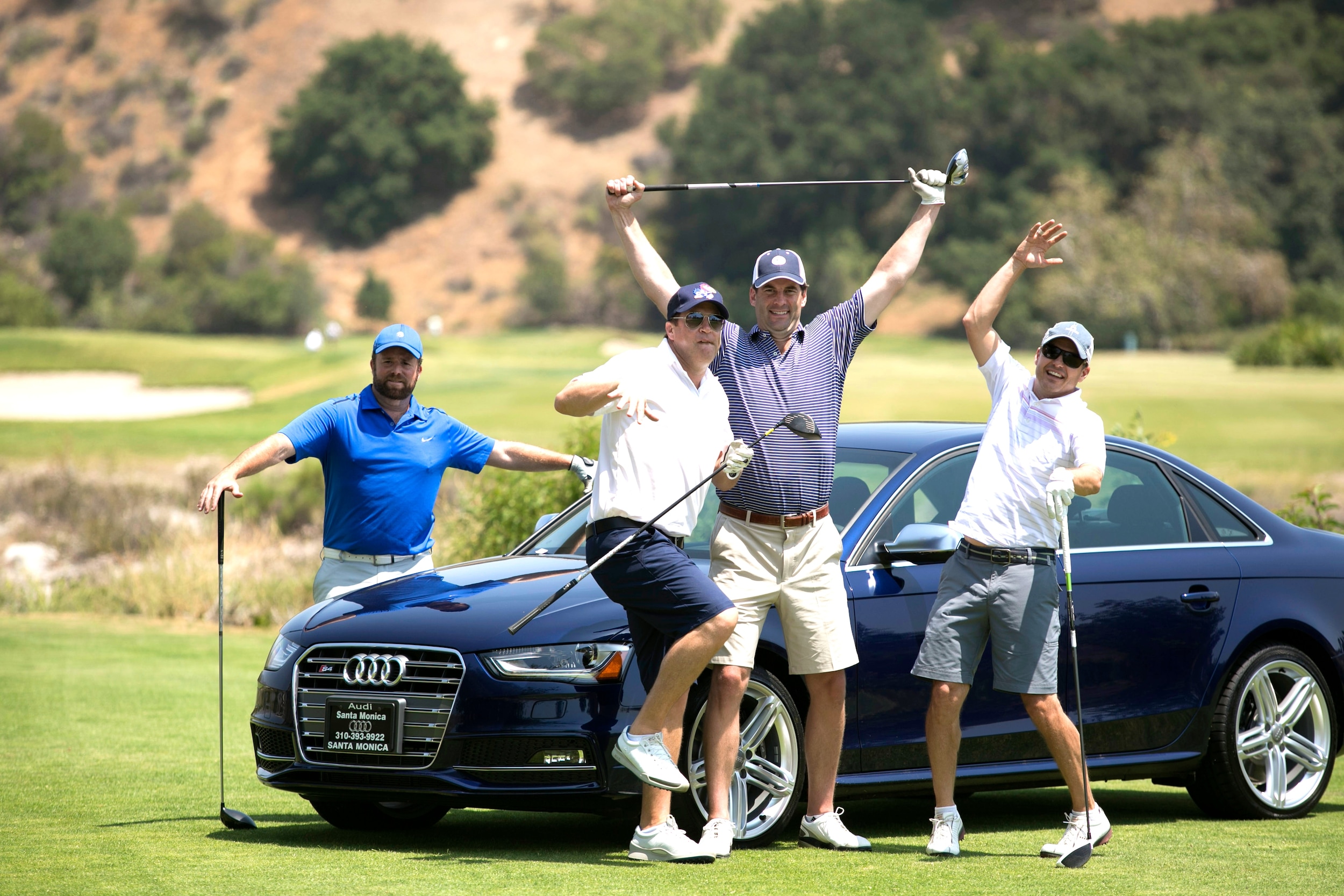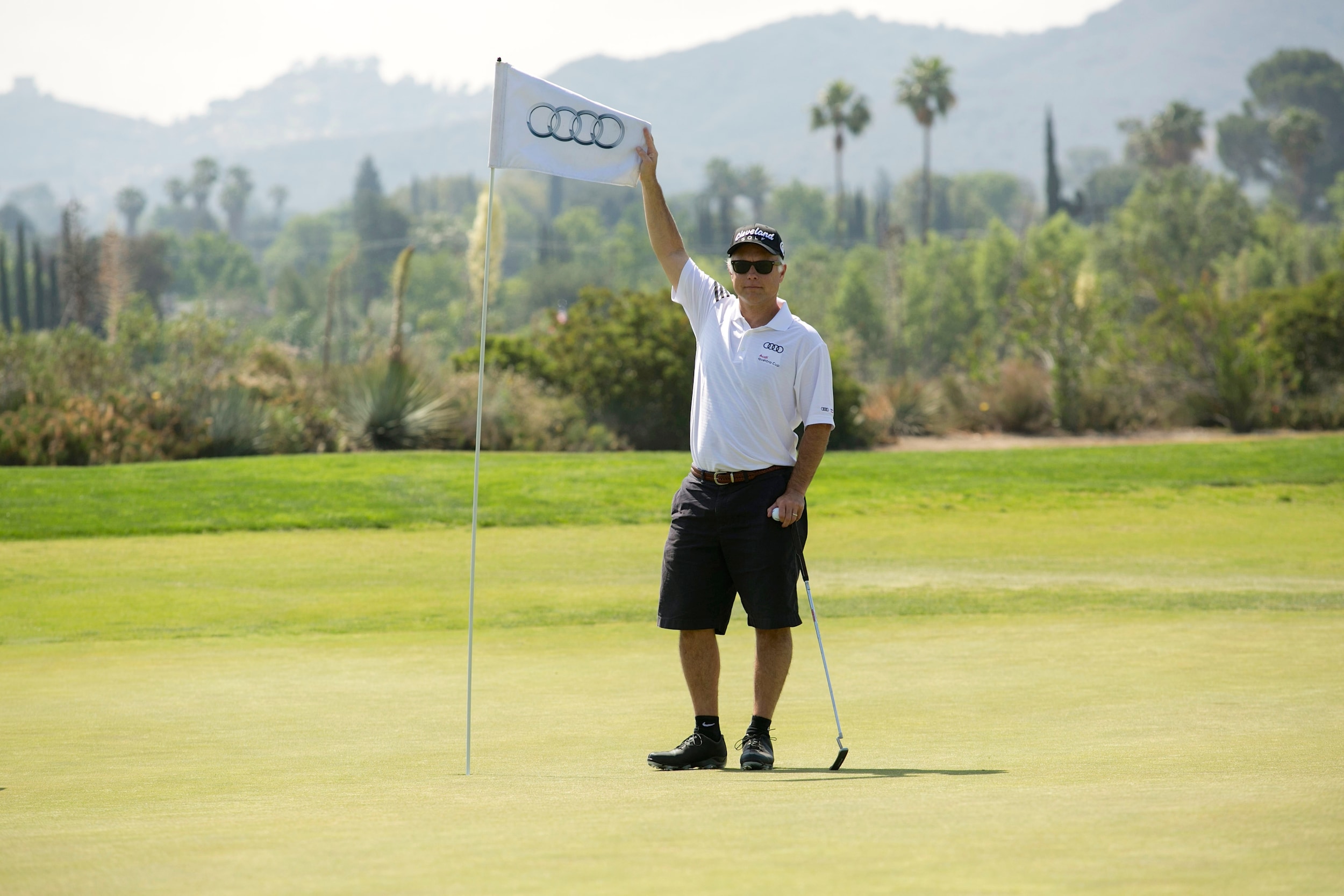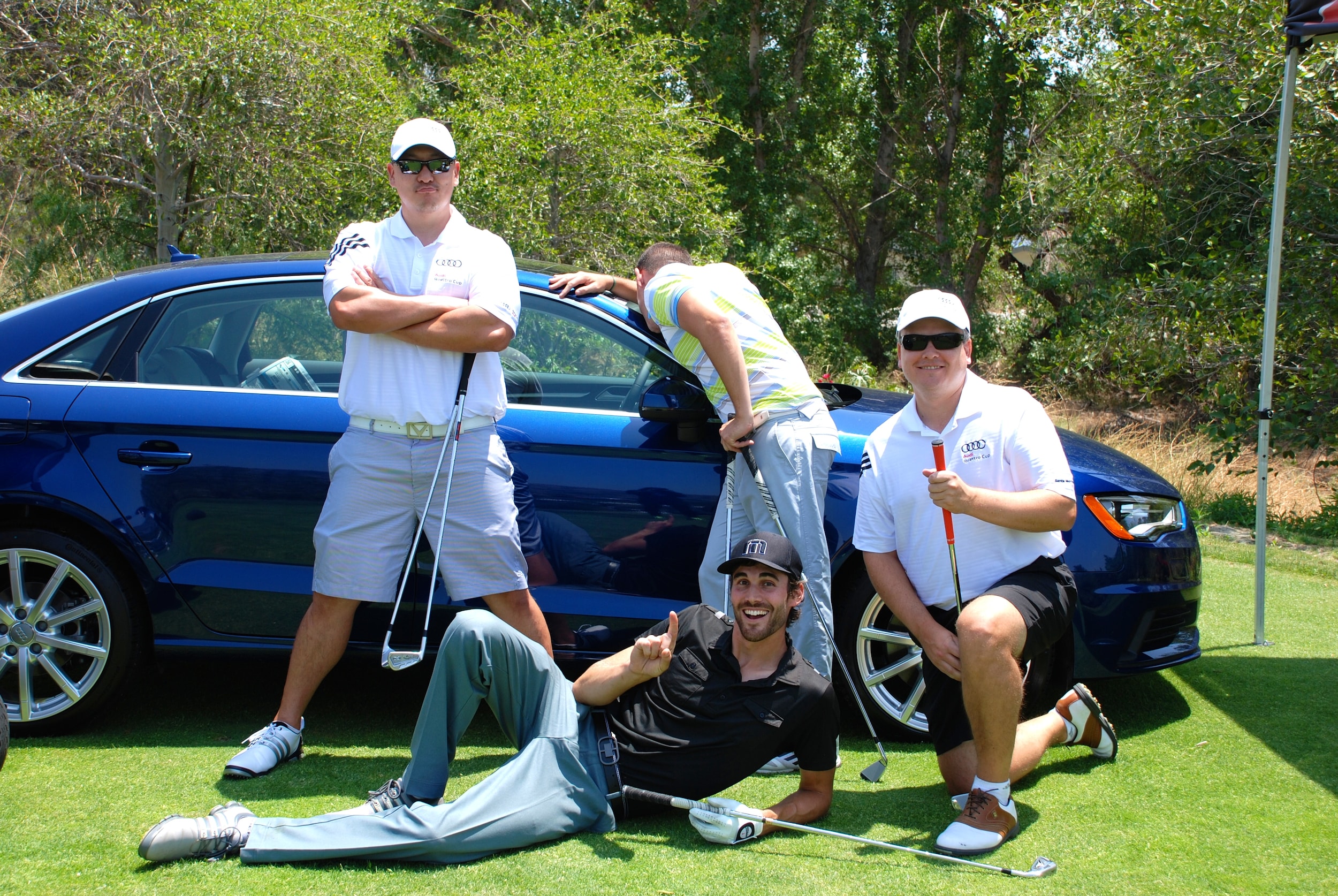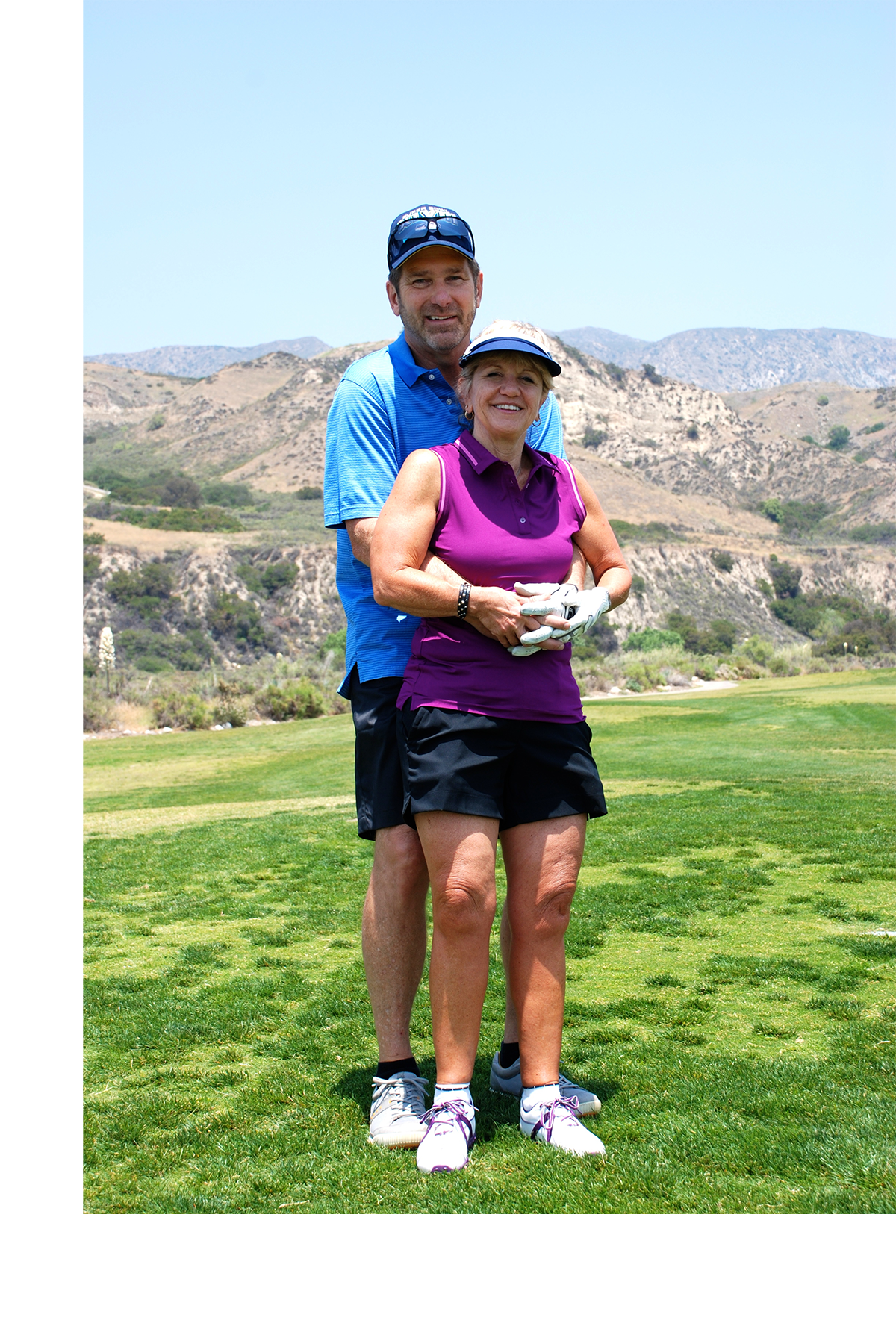 I

n

film and television, the scenario where two strangers meet in an unexpected way, setting them up for a future romance, is called a "meet-cute." 

On a recent sunshine-filled October day, Paul Celuch and Dianne Jefferies had their meet-cute on the green during the 23rd edition of the Audi quattro Cup hosted by Santa Monica Audi at the Angeles National Golf Club in Sunland, California.
The fact that they were both at the tournament proves that they were destined to meet, says Celuch. He lives inland, in Pasadena, and Jefferies resides beachside, in Santa Monica, so it was incredibly unlikely that they would ever cross paths on a regular day. 
Although they are avid golfers and Audi owners, neither one had participated in the Audi quattro Cup before. When Jefferies purchased a golf bag along with her brand-new A5 Cabriolet, the team assisting her at Audi Santa Monica informed her of the tournament. Celuch saw an advertisement for the event hanging on the wall while he was waiting for his TT to be serviced at Rusnak/Pasadena Audi, and inquired about it.
Neither one of them took the title, but they both came out winners. After the tournament, Celuch and his partner went over to the Club bar for refreshment, where he saw Jefferies and her partner sitting at a table. Celuch said, "My partner wanted to go back home after the tournament, but I said to him, 'Hey, old married guy, maybe we should sit next to these ladies,' and Dianne and I instantaneously hit it off."
Last Thanksgiving, Celuch said Jefferies' family asked him what he was most thankful for. "I said I was most thank- ful for her father and his love of golf that he bestowed on her.And I'm thankful for the Audi family for pulling it all together. We are definitely going to buy Audi vehicles for the rest of our lives. I think it's just bad karma if we don't!"
Celuch and Jefferies were wed on February 15, 2015, with a golf tournament preceding the day of the wedding. They both felt that on Valentine's Day it was only fitting to recreate the stage where their courtship started-on the green.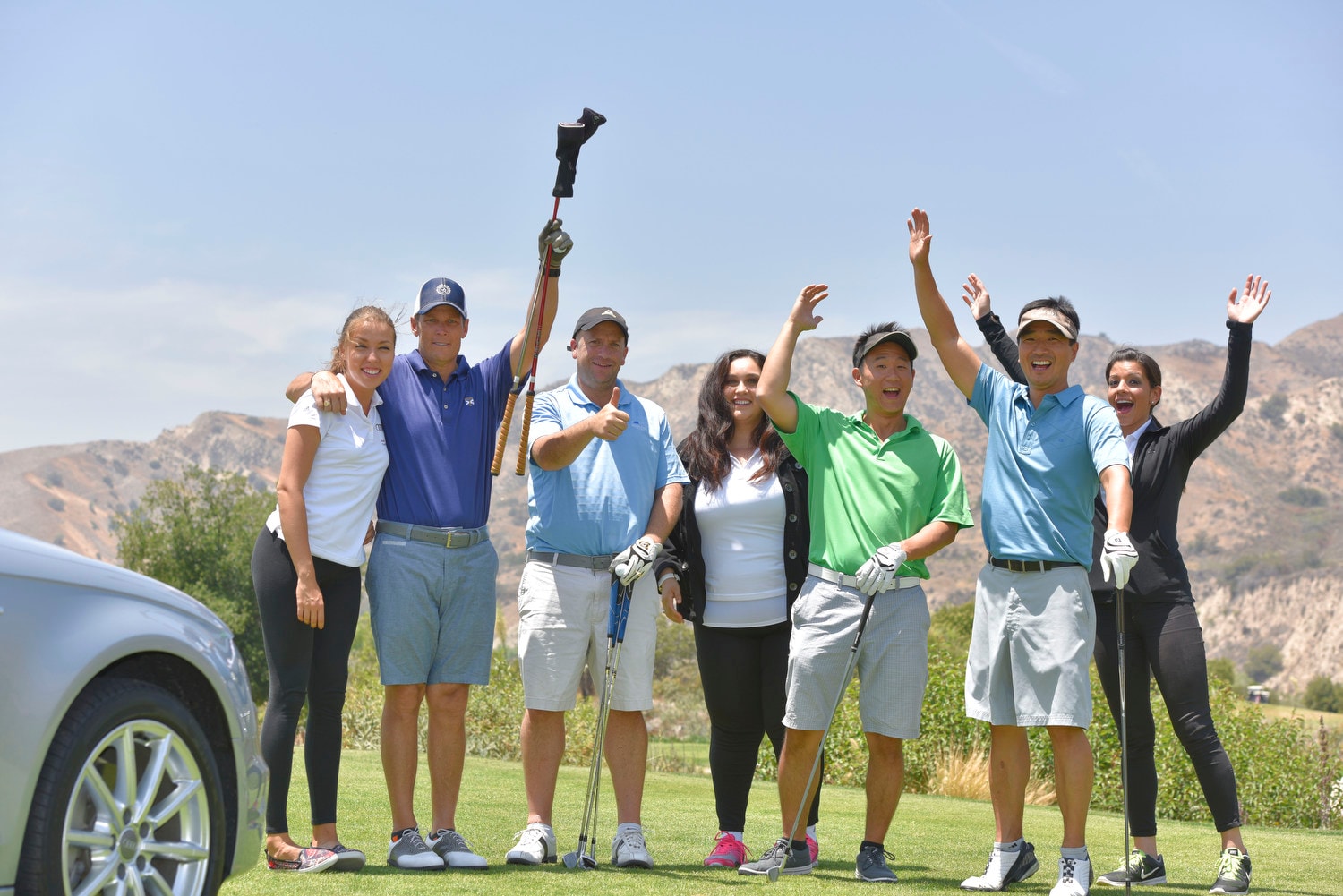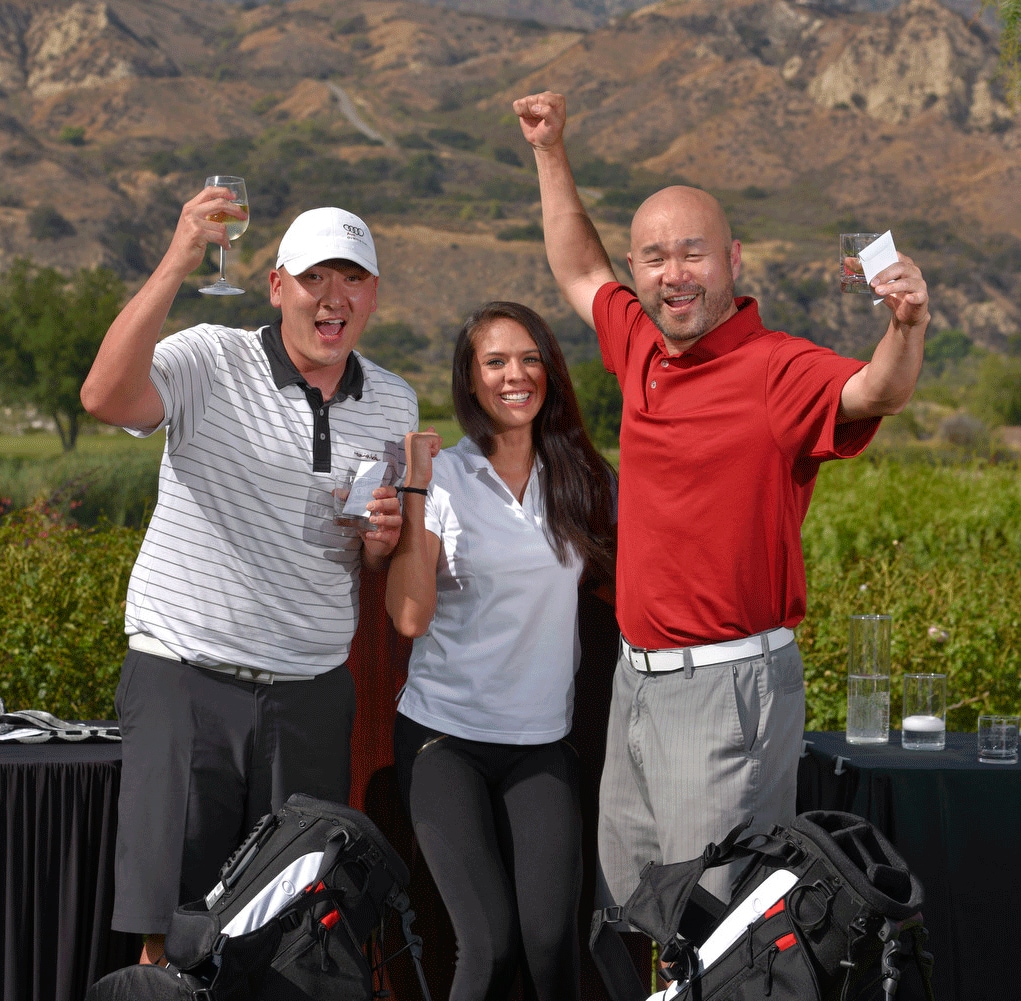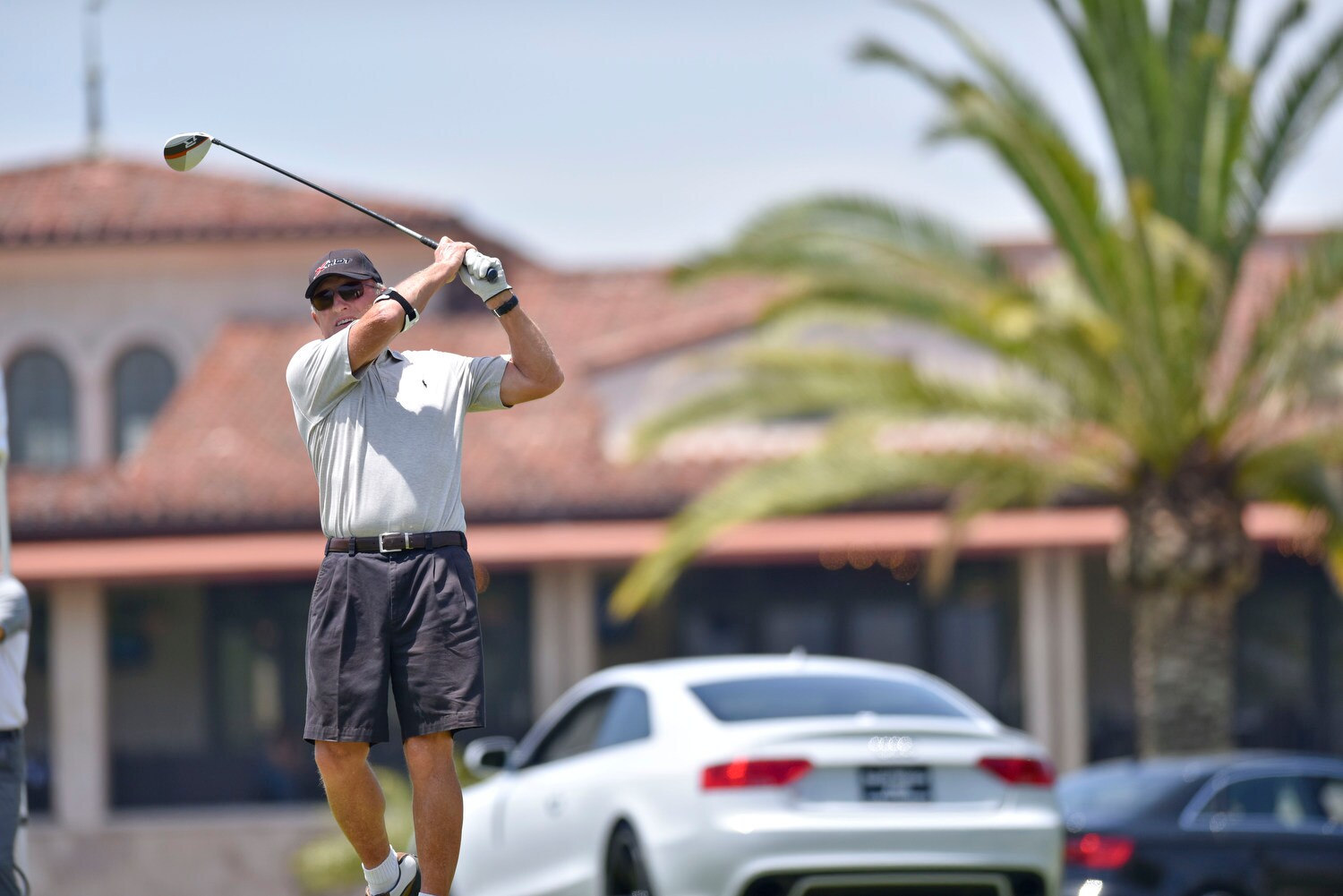 1st Place at the Audi quattro Cup World Final


Santa Monica Audi's very own tournament winners went on to win the 2015 U.S. Final held at 
Kiawah Island, South Carolina!  They then moved on to win in the 2015 Audi quattro Cup World Finals, in Los Cabos from November 29th through December 3rd on the Ocean Course at Cabo del Sol to celebrate the 25th anniversary of the Audi quattro Cup golf tournament series.
To view more photos from the 2015 World Final 
Click Here