Santa Monica Audi partners with Eli's Collision Repair, an Audi Authorized Repair Facility, for collision repairs to your Audi. Contact Eli's Collision Repair directly to schedule your repair needs.
---
What you should know in case of a collision.
Should your Audi be damaged in a collision, we want to make sure you have access to an Audi Authorized Collision Repair Facility. We want to help ensure that you have access to a repair facility that meets not only our high standards of workmanship, integrity and safety, but your standards as well. We use Audi's recommended repair procedures in order to return your Audi back to its manufacturer's specifications. In the event of a collision this page will inform you of the proper steps to take after an accident, as well as valid reasons why an Audi Authorized Collision Repair Facility is highly recommended.
In the event of a collision:
Even if the collision is minor, stop or pull over in a safe, well-lit area.
Call the police and ambulance if necessary.
Make sure you have everything ready for when the police arrive - Drivers License, Registration, and Insurance information.
Write down the names and phone numbers of witnesses or anyone injured.
Take pictures of both your vehicle and the person's vehicle you collided with.
Contact Audi's Roadside Assistance at 1-800-411-9988 (1-866-478-3456 for R8 and A8 owners) and have your vehicle towed to an authorized Audi Collision Repair Facility.
Notify your insurance company.

Eli's Collision Repair:
2 locations proudly serving you.
Beverly Hills
8435 West Third Street
Los Angeles, CA 90048
Santa Monica
900 Santa Monica Blvd
Santa Monica, CA 90401
*By appointment only*
---
Eli's Collision Repair is an Audi Authorized Repair Facility and part of the Audi Authorized Aluminum Collision Repair Network.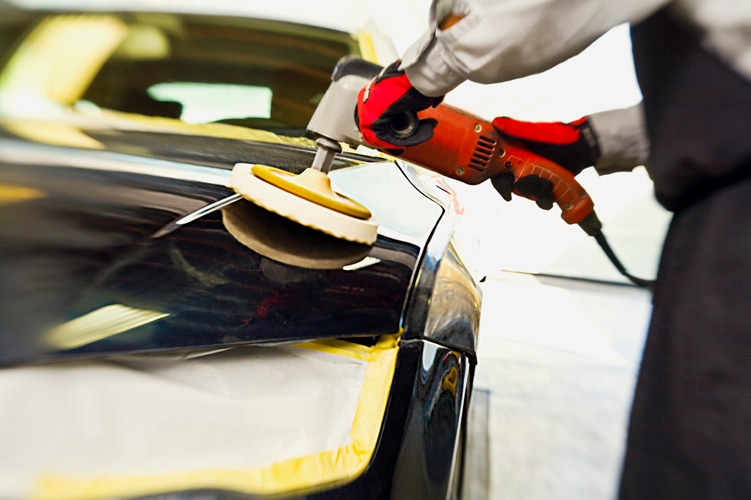 Why you should demand an Audi Authorized Collision Repair Facility:
Eligible customers receive complimentary towing to the facility through Audi Roadside Assistance.
Audi Genuine Parts for repairs, which help maintain the original performance and integrity of your Audi.
Qualified employed technicians repairing your Audi since they must adhere to strict training requirements and certifications. 
Having made extensive investments in Audi specified tooling, the repair facility ensures their technical staff has the right tools for all repairs.
As an Audi Authorized Collision Repair Facility, they ensure all necessary aluminum structural repairs are accomplished at the Audi Approved Aluminum Repair Facility. 
Quality repairs help maximize vehicle value.
Limited lifetime warranty on paint repairs through OEM paint suppliers.
Your rights as the customer.
Whether you financed the purchase of your Audi or you are leasing it, collision insurance is required. This helps protect you and the finance company by helping to ensure sufficient funds are available to repair the vehicle in case of a collision. Certain consumer rights are included with the purchase of an automotive insurance policy.
The insurance company must provide you a copy of your policy. Read it carefully to make sure you understand your rights under the terms of the policy.
You may cancel or change insurance at any time. You don't have to wait until your policy is up for renewal.
While an insurer may recommend a repair facility, you have the right to decide where to have your Audi repaired, unless that right is limited by your insurance policy.
Insist that your insurer and repair facility agree to the use of Audi Genuine Parts and Audi approved repair procedures to make all repairs.
By choosing an Audi Authorized Collision Repair Facility, you help ensure that the correct parts and procedures are used to repair your Audi.

---
Premium Auto Body and Refinish Repairs Since 1977
---
About Eli's Collision Repair.
Our mission is to provide every customer with exceptional customer service and quality workmanship. We believe quality workmanship must be combined with courteous and professional service. Our management and staff are dedicated to meet and exceed all of your expectations.
As an Audi Authorized Collision Repair Facility, they offer the following services:
Auto body and paint repairs
Collision Repairs
Paintless Dent Removal (PDR)
Wheel surface repairs
Headlight Restoration
Detailing and Polishing
Pre-lease and Post-Repair Inspections